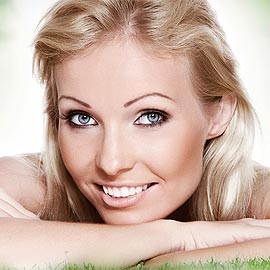 Botulinum toxin and Allergan (toxyna toxin type A)

 
Treatments with botulinum toxin is a very safe and effective way for the decommissioning of wrinkles facial non-surgical method. Injected into the muscles of facial expression blocks the passage of impulses from nerve to muscle spłycając or completely eliminating existing wrinkles and preventing the formation of new ones. Locked muscle "rest" for the duration of botulinum toxin. Botulinum toxin works only within the muscle, which has been injected, while the other muscles function as before. As a result, facial expression does not change, and the wrinkles disappear. The results are spectacular and visible in just a few days after surgery, full of action, we expect about 14 days. . The effect of the treatment lasts an average of 4-6 months.
It is given a syringe with a very fine needle, in marked spots on the face. Local anesthesia is not necessary. The treatment takes about 15-20 minutes depending on the number of injections.
Botulinum toxin effectively smoothes facial wrinkles – vertical wrinkles between the eyebrows, transverse wrinkles on the forehead, wrinkles around the eyes (crows feet), wrinkles nose (rabbit), wrinkles around the nose, chin wrinkles, folds on the neck.
By injection of botulinum toxyna can also change the height and shape of the eyebrows, lift drooping tip of the nose, soften the vertical lines above the upper lip, get rid of the smile revealing gums.
Botulinum toxin is also recommended for the treatment of excessive sweating and migraine prophylaxis.

 
CONTRAINDICATIONS FOR TREATMENT:
neurological and muscle disease (myasthenia gravis), pregnancy, breastfeeding, receiving antibiotics, amino glycosides (tetracycline, lincomycin, gentamicin, neomycin and streptomycin), a chronic autoimmune disease, uncontrolled diabetes mellitus.