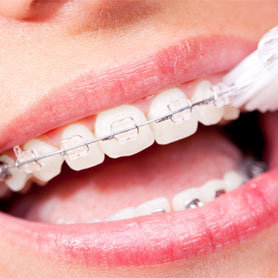 An orthodontic treatment may be applied at the age of 5-6 years and there is no upper age limit. A properly carried out treatment during youth or adolescence may prevent from less pleasant and more budget-consuming treatment at an older age. Adults turn to orthodontics to boost their self-esteem, take care of untreated occlusion defects as well as to prepare for prosthetics or implantology.
Denta Spa offers a wide range of leading solutions in orthodontics:
– Removable appliances (including retention devices)
– Permanent appliances – classic braces, attached to the front of the teeth (ceramic and porcelain braces, sapphire and crystal braces and metal braces) and lingual braces, bonded to the back of the teeth.