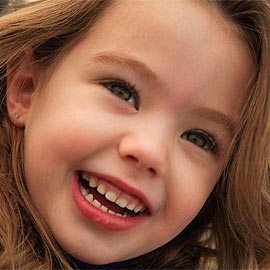 Do you care for your child in the future be able to enjoy a healthy smile?
Dent Clinic Spa cares not only about the bite adults, but also for their children's teeth. Let us remember the importance of prevention – the sooner we take care of our baby teeth, the fewer problems will be when he gets older.
Our youngest patients no longer need to be afraid of our dentist.
Few parents know this as a huge influence on the formation of permanent teeth is the state of the milk teeth. Nippers are less mineralized, so any disease harder attack them – especially caries. And that, if left untreated, can lead to suppurative complications, huge and unnecessary pain, the need for antibiotics or even premature tooth extraction. Therefore, visits to the dentist are essential. But how to make the child liked it?
The Spa Dent found the answer to the question how to make traditionally hated visits to the dentist turned into a great adventure. Thanks to modern technology will cease to associate the treatment of children visiting the dentist with pain and unpleasant sound of the drill. The unique atmosphere of our clinic will make even the biggest enemies of visits to the dentist will be happy to visit us!
Our children will be treated stress willing to care for their teeth, and we will be able to enjoy their beautiful smile.