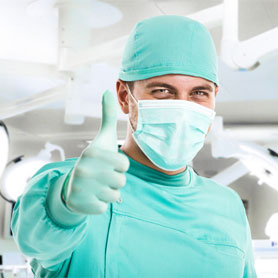 Wisdom Teeth Removal
Wisdom teeth, also referred to as the "third molars",are as important as other teeth, but more prone to problems during their eruption (breaking through the gum tissue). Since wisdom teeth are the last to erupt — usually between the ages of 17 and 21 — there often is little room left in the mouth.
As a result, wisdom teeth may erupt sideways, only partially, or become trapped (impacted), leading to pain, infection, and gum line and facial swelling. When any of these conditions arise, we may determine that wisdom tooth extraction is necessary.
We in Our Dental Clinic perform wisdom teeth removal with a minor surgical procedure performed under anesthesia by a oral surgeon.
Painless Extraction
We try our best to save each and every tooth possible. However, sometimes in case of extensive decay and infection the removal of the tooth becomes mandatory. In such cases minor surgical procedure is performed under local anesthesia by a skilled surgeon.
In Our Dental Clinic tooth extraction is done with the help of advanced techniques to minimize pain and to preserve the gums and supporting bone, so that our patients are comfortable, saving their tooth supporting bone, for further replacement by implants.