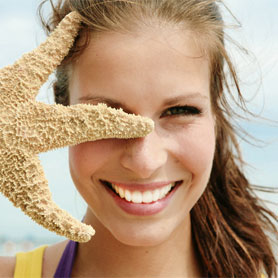 Thanks to cooperation with the best prosthetics specialists we are proud to offer aesthetic replacements of superior quality and precision. By applying ceramic veneers we are able to modify the shape and colour of your teeth. The effect will make you want to smile all the time.
Laughter is healthy! With us you can take care of your beautiful smile.
You may have noticed that some people avoid smiling because of their teeth… They may be concealing a problem which has a simple solution. Crooked and discoloured teeth, visible fillings, dental plaque from smoking and coffee – we offer a wide range of methods suited to relieve the patient of any such problem and restore a shining, beautiful smile on his face.